Ask Questions.
Don't Get Nailed.
Equip yourself with the information you need — and the questions you need to ask — to save time, money, and frustration when choosing a roofer.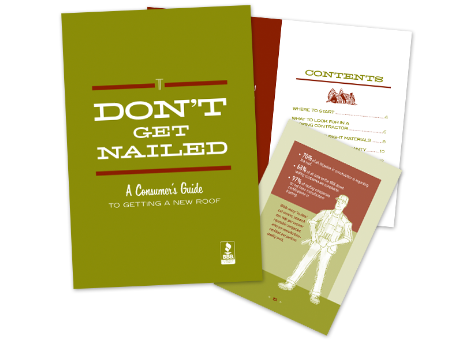 97% of roofing companies do not have manufacturer certifications or training.
Learn what questions to ask when considering a Tulsa roofer.

Our guide equips you with a step-by-step checklist that helps you grade your choices, validate your findings, and choose the best roofer for your Tulsa home or business.

Know how to get the right roof warranty for your needs.

Learn the difference between material warranties, workmanship warranties, and how to know which best suit your needs and provide the best long-term care for your roof.

Learn how to compare and contrast roofing materials.

Know how to identify which company is providing your home or business with the roofing materials that your property needs and the basic components that any quality roofing contractor should be able to explain to you.
Choose your next Tulsa roofer with confidence.